The Ultimate in Hi-Res Audio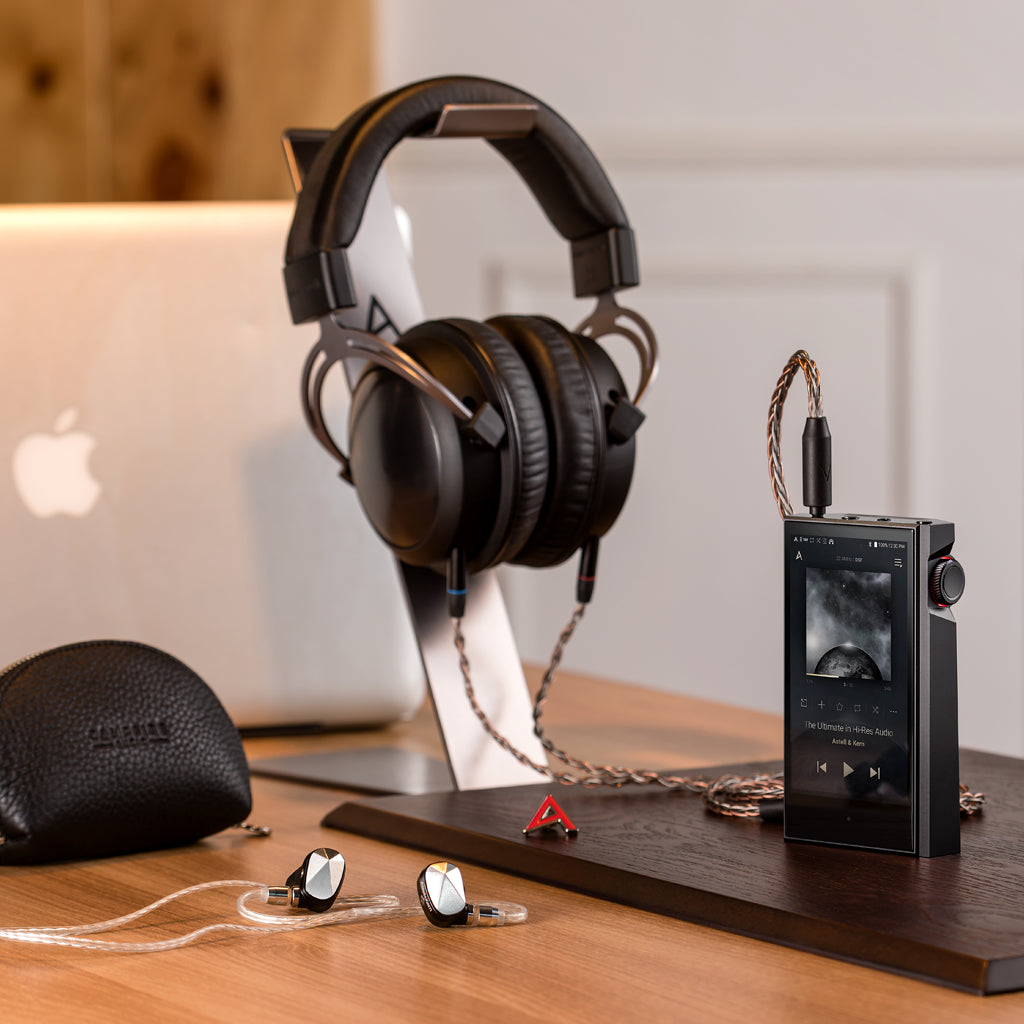 Welcome to the Astell&Kern Online Store!
We at Astell&Kern believe in the power of music & provide the original sound without distortion. Our portable and home audio products offer the exact presence with tiny details bit for bit, exactly as it was recorded. Experience music and let it move you the way it has never been done before, with Astell&Kern.
About Us
Features
Bit-to-Bit High-Resolution Audio

All Astell&Kern products includes the digital-analog converter (DAC) and are ready for high-resolution audio playback. Other products have traditionally used sample rate converter (SRC) method down sampling for playback. However, Astell&Kern products are capable of playing the original sound without any up or down sampling.

Distinctive Design

The light and object are the main theme of Astell&Kern's design. Any shadow of an object portraits the exact shape from the perspective of the light at that moment. The way of reproducing the true sound of music from digital formats is similar. Nothing more or nothing less. The design motif of Astell&Kern reflects the philosophy of music and sound. Hence, the "light" and "shadow" are the inspiration of Astell&Kern.

Packed with Features

Whether its USB DAC, balanced audio output, expandable memory, or USB audio out, Astell&Kern has it all in a portable package or in your home audio system. Our AK Connect wireless streaming and control system bring total control via Wi-Fi and a wide support of audio formats makes playback quick and easy!